As a top music streaming platform, Amazon Music has playlists of various styles to meet users' various listening needs. Whether you want upbeat, calm, sad, or soothing music, Amazon Music has the playlist that best suits your needs. But if you don't have a particularly clear idea now, you might as well take a look at the playlist carefully crafted for you by Amazon's music experts! Next, we will introduce you to the 10 best Amazon Music playlists and share a downloading tip.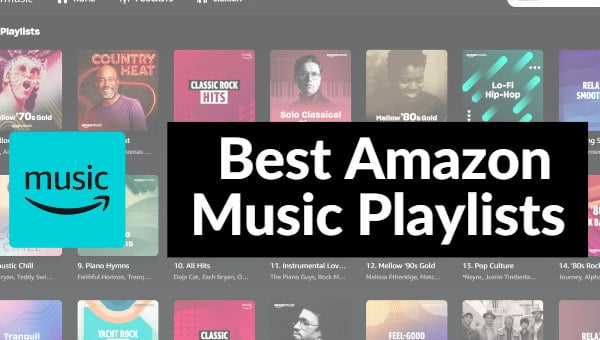 Part 1. Top 10 Amazon Music Playlists in 2023
The music of the 1970s got rid of the traditional constraints, and rock, disco, folk, and jazz poured into people's music world. Mellow gold is a music genre that features soft rock and folk music, often soothing and smooth. This playlist contains a hundred songs of this genre, taking you back to the easy-going 1970s.

Country Heat is a captivating playlist on Amazon Music that brings the electrifying energy of modern country music right to your fingertips. From heartfelt ballads that tug at your heartstrings to foot-stomping anthems that invite you to hit the dance floor, Country Heat delivers a diverse and exciting collection of songs. Whether you're a dedicated country music fan or simply looking to explore this infectious genre, Country Heat is the ultimate go-to playlist to keep the country vibes flowing.

Delve deeper into the iconic world of rock and roll with the exciting "Classic Rock Hits" playlist on Amazon Music. This carefully curated collection is a nostalgic journey through the timeless tunes that define the genre. Filled with legendary tracks from rock's most influential artists, this playlist is like a sonic time capsule that transports you into music's golden age. Whether you're a die-hard fan or want to explore rock's roots, this playlist is a must-have for any music lover.

Discover the beauty of classical piano with "Classical Piano Solo," a captivating playlist on Amazon Music that brings you the best solo works by famous pianists. From the delicate melodies of Beethoven to the soaring works of Chopin and Mozart, this playlist will take you on a journey through the best classical piano music ever. Immerse yourself in the elegant and moving performance of the famous pianist and experience the timeless elegance of solo piano works. Whether enjoying a quiet evening alone or looking for inspiration while working, "Classical Piano Solo" is perfect for relaxing and soothing the senses.

Take a nostalgic journey back to the smooth and melodic sounds of the '80s with the charming "Mellow '80s Gold" playlist on Amazon Music. This carefully curated collection is a treasure trove of mellow hits from the era, transporting you to an era of laid-back vibes and unforgettable melodies. "Mellow '80s Gold" blends soft rock, pop ballads, and soothing tunes to capture the essence of the decade's introspective and heartfelt music. Whether you lived in the '80s or just appreciate their iconic sounds, this playlist is sure to evoke nostalgia and provide you with the perfect soundtrack to unwind.

This captivating collection perfectly blends acoustic melodies and gentle vocals to create a soothing and relaxing atmosphere. Immerse yourself in the raw and intimate sounds of stripped-down acoustic tracks in a variety of genres, spanning folk, indie, and singer-songwriters. Whether you want to unwind after a long day or create a tranquil atmosphere in your living space, "Acoustic Chill" is the ultimate playlist to help you find solace.

With its soft saxophone melodies, soothing piano arrangements, and mellow rhythm section, this collection of smooth jazz tunes is the epitome of relaxation and elegance. The artists on this playlist effortlessly blend traditional jazz elements with modern smoothness to create a harmonious blend perfect for winding down at the end of a long day or setting the mood for a relaxing evening.

This carefully curated collection takes you on a journey into the fascinating world of lo-fi hip-hop, where nostalgic samples, soothing melodies, and mellow beats come together. Immerse yourself in the comfort of hazy, lo-fi sounds while experiencing new levels of peace and tranquility. Whether you need a soundtrack to study, work, or just relax, "Lo-Fi Hip-Hop" has the perfect blend of rhythmic grooves and a tranquil atmosphere to transport you into a state of blissful relaxation.

This energetic collection contains only the hottest, most popular hits from a variety of genres. From chart-topping pop songs and infectious dance hits to unforgettable rock classics and iconic hip-hop anthems, "All Hits" has something for everyone. Whether you're hosting a party, working out at the gym, or just need an uplifting soundtrack, this playlist is sure to keep you focused and entertained. So turn up the volume and let the infectious beats and catchy melodies of "All Hits" on Amazon Music take you on an exciting musical journey.

Lift your spirits and find solace with the enchanting "Piano Hymns" playlist on Amazon Music. Exquisite piano melodies breathe new life into timeless hymns, reaching into realms of transcendence and reverence. This carefully curated collection interweaves classical elegance with the power of faith, providing a peaceful sanctuary for reflection and worship. From endearing hymns of praise and thanksgiving to comforting melodies of hope and grace, "Piano Hymns" invites you to experience the profound beauty and spirituality of sacred music.
---
Part 2. How to Download Best Amazon Music Playlists
There are also many excellent playlists in Amazon Music, with a variety of genres that fully meet the needs of every user. If you want to download them locally for offline listening, then you need a powerful download tool. As a converter that specializes in converting Amazon music, TuneBoto Amazon Music Converter can not only help you convert the encrypted format of Amazon music into a normal format but also retain rich ID3 tags. You can listen to these playlists downloaded through TuneBoto anytime and anywhere without the restriction of subscription expiration. Next, we will introduce you to how to use TuneBoto to download.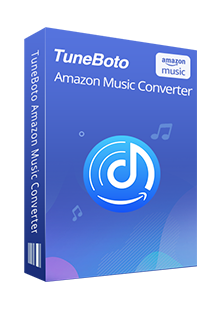 Amazon Music Converter
Download Amazon Music songs, albums, playlists & podcasts to local computer

Convert Amazon Music songs to MP3, AAC, WAV, FLAC, AIFF, ALAC

Keep ID3 tags and lyrics; 100% original audio quality up to Ultra HD & HD

10X download speed & batch download playlists/albums

Archive downloaded songs by album/artist/playlist

Handy tools: Format Converter, Tag Edit, Burn CD and Export to iTunes/Music
Step 1 Open TuneBoto on your computer and choose one download mode as you like.
Amazon Music Webplayer mode extracts songs from the built-in Amazon Music player for download at ten times the speed, up to HD. Amazon Music App mode downloads songs by extracting them from the Amazon Music official app at 5X the speed, with the highest sound quality up to Ultra HD.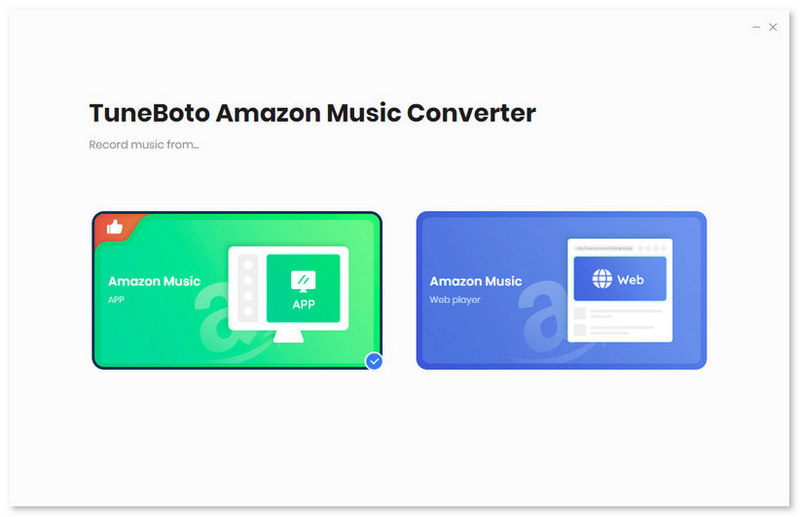 Step 2 Adjust the output settings as needed on the Settings page, including output file name, output sound quality, output folder, output format, etc.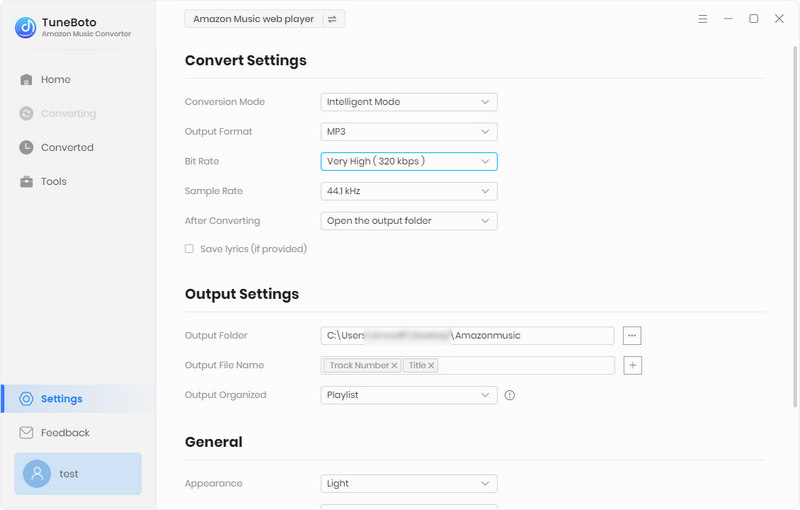 Step 3 Select the playlist you want to download in the Amazon Music web player or app.
In the web player, open the playlist and select Click to add. Check the required songs in the pop-up window and click Add.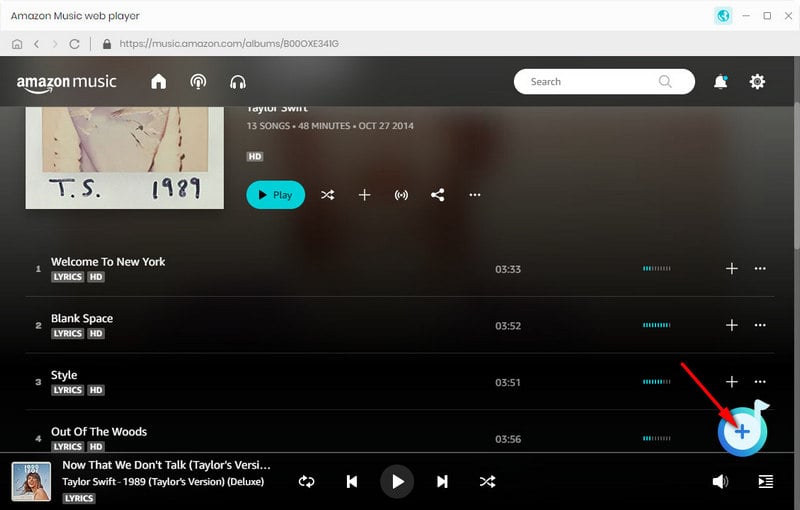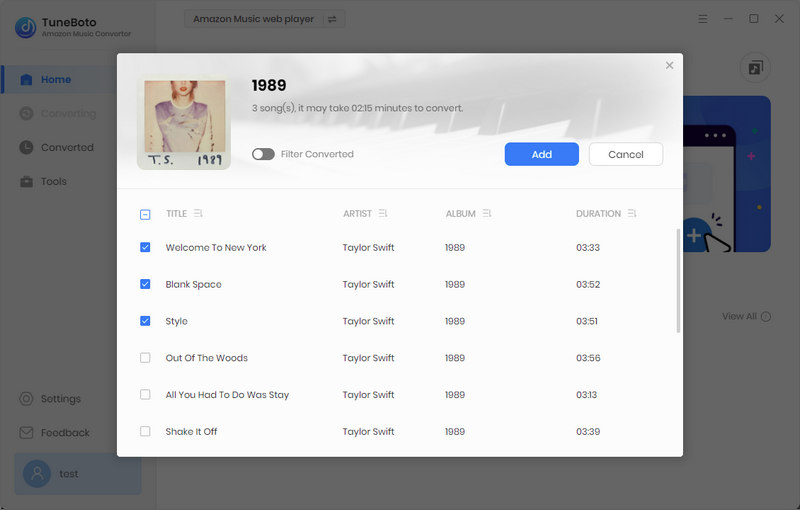 In the app, drag the playlist you want to download to TuneBoto's homepage or copy the link to the parsing box on the homepage, then select the song and tap Add.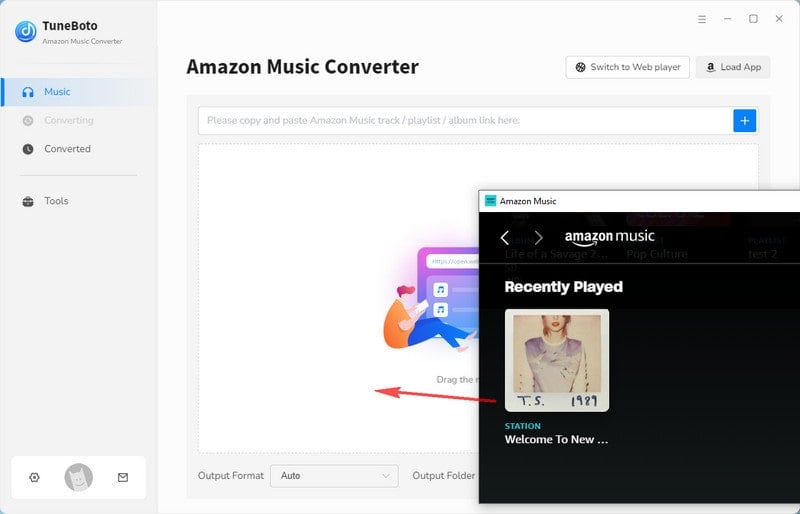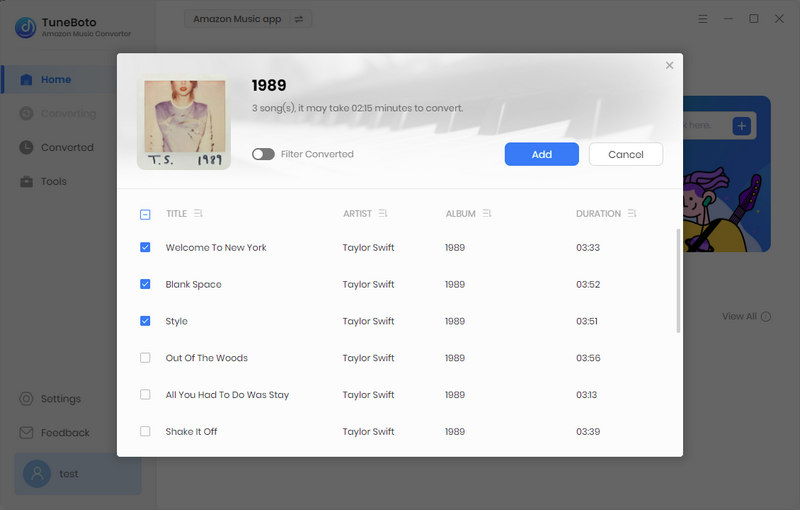 Step 4 Click the Convert button to download. After the download is completed, you can view the downloaded songs through the Converted module.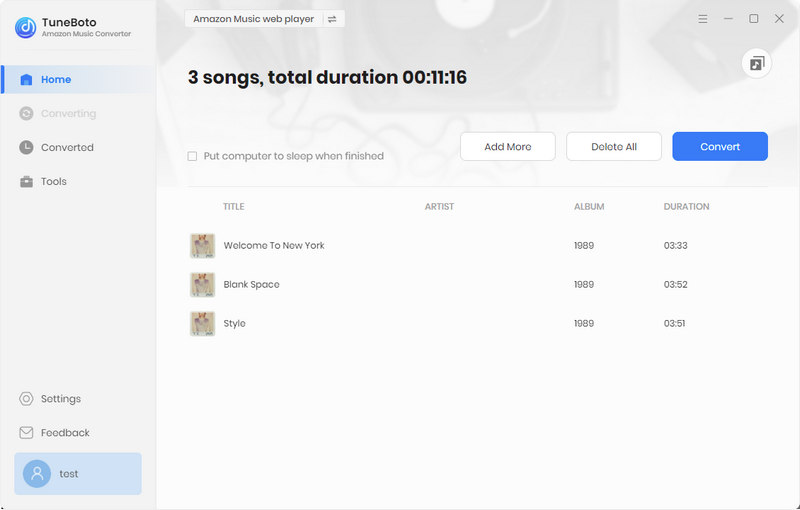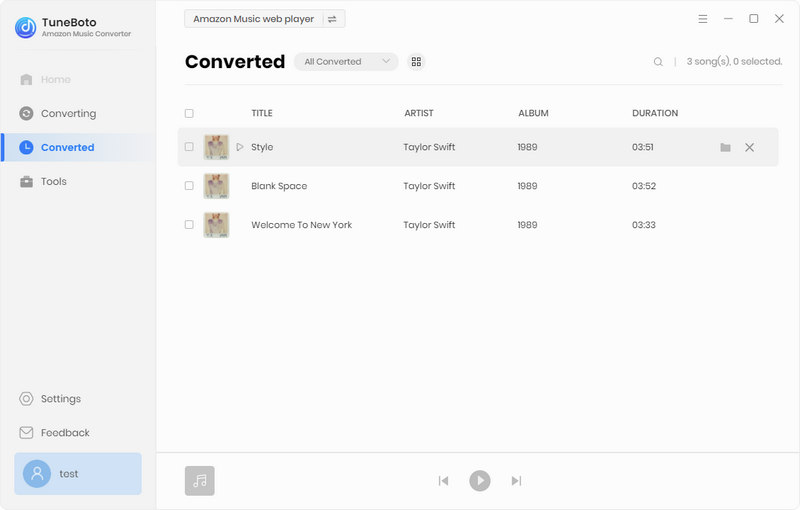 ---
Conclusion
In this article, we introduce you to the ten best playlists ranked by Amazon, including rock, country music, pop music, piano music, and other genres. If you're looking for a playlist to get you through the next little while, check out these playlists. In addition, if you want to listen to your favorite playlist offline at any time, TuneBoto Amazon Music Converter will be the best assistant.