As the popularity of 4K resolution continues to rise, movie enthusiasts are constantly seeking out the best 4K content to elevate their viewing experience. Amazon Prime, one of the leading streaming platforms, offers a vast library of movies in stunning 4K resolution. In this article, we will delve into the selection of the top 10 4K movies currently offered on Amazon Prime. Additionally, we will guide you on how to easily locate 4K content on the platform, adjust the video quality settings, understand the requirements for watching 4K content, and provide insights on how to download these movies for offline viewing. All is to deliver a visual feast for cinema lovers. Just read on.
Part 1. 10 Popular 4K Movies on Amazon Prime Video
1. Blade Runner 2049 (2017)
Directed by Denis Villeneuve, "Blade Runner 2049" takes the audience on a mesmerizing journey through a visually stunning sci-fi landscape. Serving as a sequel to the iconic "Blade Runner," this film builds upon the foundations of its predecessor while forging its own unique path. With a keen eye for detail and a mastery of visual storytelling, Villeneuve creates a dystopian future that is both hauntingly familiar and entirely new. The breathtaking cinematography captures the essence of the Blade Runner universe, immersing viewers in a world where neon-lit cityscapes and desolate wastelands coexist in stunning contrast.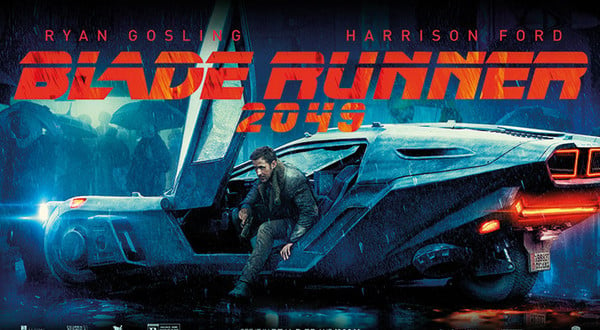 2. The Batman (2022)
Directed by Matt Reeves, "The Batman" is a successful superhero film that brings a dark and gritty take on the iconic character. With Robert Pattinson donning the cape and cowl, this film delivers a visually striking and intense portrayal of Gotham City's vigilante detective. From the moody and atmospheric cinematography to the meticulously crafted sets, every frame of the film is designed to immerse viewers in the gritty streets of Gotham City.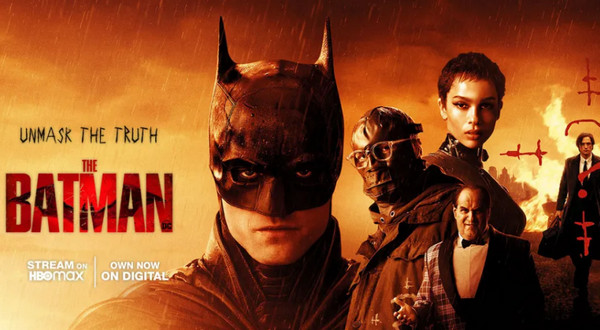 3. F9: The Fast Saga (2021)
The latest installment in the action-packed "Fast & Furious" franchise, "F9: The Fast Saga" continues to push the boundaries of high-octane thrills. With its adrenaline-fueled car chases, explosive stunts, and larger-than-life action sequences, this film has been another visual spectacle for fans of the series.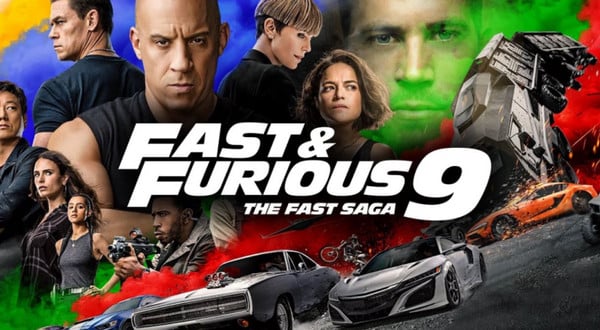 4. Interstellar (2014)
Directed by Christopher Nolan, "Interstellar" is a mind-bending sci-fi epic that takes viewers on a thrilling journey through space and time. With its stunning visuals and mesmerizing special effects, the film explores themes of human survival and the mysteries of the universe, making it a truly immersive cinematic experience.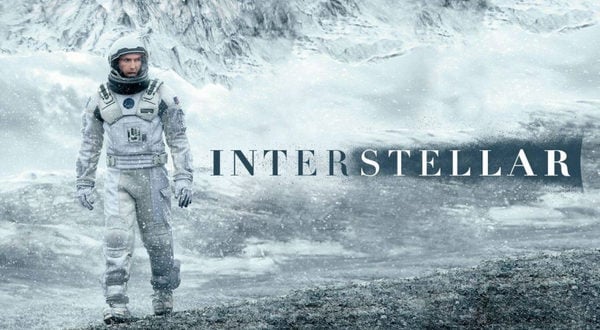 5. The Shape of Water (2017)
Guillermo del Toro's enchanting fantasy romance, "The Shape of Water," captivates audiences with its visually stunning imagery and captivating storytelling. Set against the backdrop of Cold War America, the film's rich colors, intricate set designs, and stunning underwater sequences create a visually mesmerizing world of love and magic.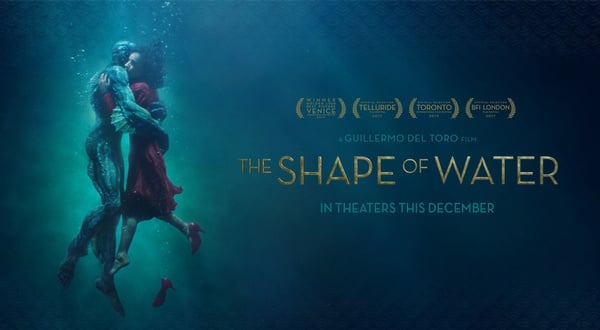 6. Dunkirk (2017)
Christopher Nolan's war epic, "Dunkirk," offers a visceral and immersive experience as it depicts the harrowing evacuation of Allied soldiers during World War II. With its breathtaking aerial and sea battles, coupled with Hans Zimmer's gripping score, the film creates an intense and visually stunning portrayal of the bravery and resilience of those involved.
7. Despicable Me 3 (2017)
This animated comedy continues the adventures of the lovable Gru and his mischievous Minions. With its vibrant and colorful animation, hilarious antics, and heartwarming moments, "Despicable Me 3" is a visually delightful film that appeals to audiences of all ages.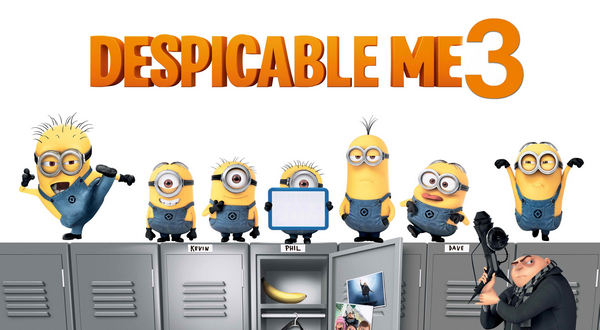 8. Life of Pi (2012)
Ang Lee's visually stunning adaptation of Yann Martel's novel, "Life of Pi," takes viewers on a mesmerizing journey of survival and self-discovery. The film's breathtaking visuals, including stunning ocean sequences and the majestic Bengal tiger, create a visually immersive experience that complements the profound themes explored in the story.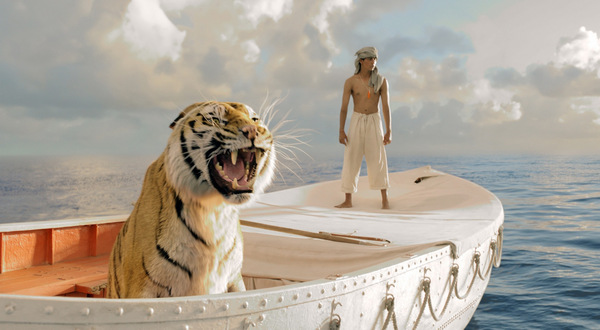 9. La La Land (2016)
Damien Chazelle's modern musical masterpiece, "La La Land," dazzles audiences with its vibrant colors, stunning cinematography, and beautifully choreographed musical numbers. Set in the dreamy backdrop of Los Angeles, this visually enchanting film captures the magic and struggles of pursuing one's dreams in the city of stars.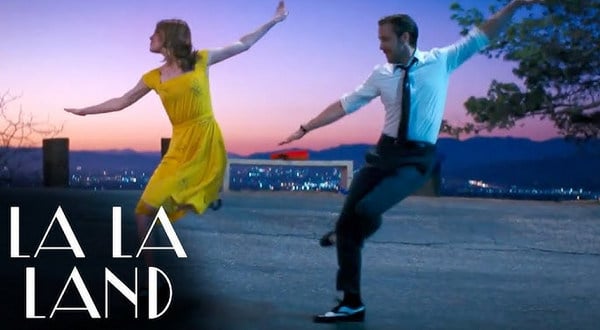 10. Arrival (2016)
Directed by Denis Villeneuve, "Arrival" is a thought-provoking sci-fi film that combines stunning visuals with intelligent storytelling. With its striking cinematography and exploration of communication and human connection, the film creates a visually captivating and intellectually stimulating experience that lingers long after the credits roll.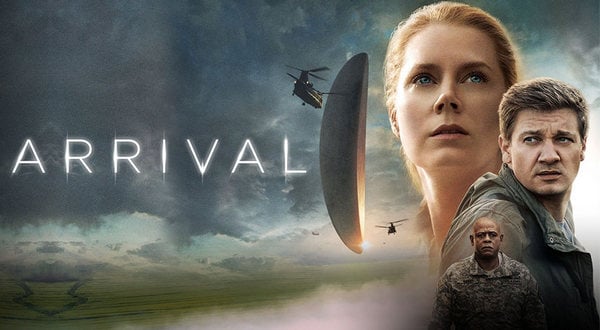 You might be interested in: Top 10 Horror Movies on Amazon Prime Video
---
Part 2. How to Find 4K Content on Amazon Prime Video
Finding 4K content on Amazon Prime Video is a straightforward process. Here's a step-by-step guide:
1. Launch the Amazon Prime Video app or visit the Amazon Prime Video website on your preferred device.
2. Log in to your Amazon Prime account.
3. Once you're on the main page, look for the search bar or browse through the available categories.
4. To specifically search for 4K content, type "4K" or "Ultra HD" in the search bar. Press Enter or click on the search icon. Or directly go to the 4K store: 4K Content on Amazon.

5. The search results will display a list of movies and TV shows available in 4K. You can further refine the results by using filters or sorting options, such as genre or release date.
6. Click on the movie or TV show you are interested in to access its details and playback options. There should be an "Ultra HD" or similar label. This indicates that the content is available in 4K resolution.

7. Now you can watch them. It's important to note that while some videos are included in your Prime Video subscription and can be enjoyed by simply clicking "Watch Now," many others require rental or purchase. For these titles, you will only be able to watch them once the payment process is completed.
---
Part 3. How to Change Prime Video Quality to 4K?
To change your Prime Video quality to 4K, follow these steps:
1. Open the Amazon Prime Video app or visit the Amazon Prime Video website on your device.
2. Log in to your Amazon Prime account.
3. Navigate to the settings or account options. The location of these settings may vary depending on the device or platform you are using.
4. Look for the video quality settings or playback settings. It may be listed as "Video Quality," "Stream & Download" > "Streaming Quality," or similar.
5. Then adjust the quality settings to "Best".
---
Part 4. Why Prime Video is not 4K?
Before troubleshooting this problem, you need to konw what does it requies to watching Prime Video 4K movies.
1. A compatible device: Ensure that you have a device capable of streaming 4K content. This can include smart TVs, streaming devices (such as Amazon Fire TV Stick 4K, Apple TV 4K, or Roku Ultra), gaming consoles (such as PlayStation 4 Pro or Xbox One X), or computers with 4K-capable monitors.
2. A valid Prime Video subscription: You must have an active subscription to Amazon Prime or Amazon Prime Video to access the 4K content library. Some 4K movies may require additional rental or purchase fees, even with a Prime subscription.
3. Stable internet connection: To stream 4K content without interruptions, you need a stable and reliable internet connection. Amazon recommends a minimum internet speed of at least 15 Mbps for 4K streaming.
4. Sufficient bandwidth: Make sure your internet plan offers enough bandwidth to support 4K streaming. Streaming in 4K requires higher data usage compared to lower resolutions, so check with your internet service provider if you have any data caps or limitations.
5. A 4K-enabled display and HDMI cable: Use a HDMI cable and connect your streaming device to a 4K-compatible television or monitor to fully enjoy the high-resolution visuals. Ensure that your display supports HDCP 2.2, as this is required for streaming 4K content.
By meeting these requirements, you can enjoy Prime Video's 4K movies with stunning picture quality and enhanced detail on your compatible device. If any of these conditions are not met, you may not be able to experience the content in 4K resolution.
---
Part 5. Download Amazon Video to Watch Offline (Permanent Saving)?
Amazon Video offers the convenience of downloading content for offline viewing, ensuring that you can enjoy your favorite movies and TV shows even without an internet connection. However, it's important to note that there is a set expiration time for each download, limiting the duration of offline access.
If you want to have the ability to save your content permanently and never miss out on your favorite shows, consider using TuneBoto Amazon Video Downloader. This powerful tool allows you to download any content from Amazon Prime in either MP4 or MKV format. With TuneBoto, all your downloads will be stored locally on your device, providing you with the freedom to watch them anywhere, anytime.
With TuneBoto Amazon Video Downloader, you can break free from the limitations of expiration times and have complete control over your downloaded content. So, start using TuneBoto today and enjoy your favorite Amazon Prime videos with permanent, offline access.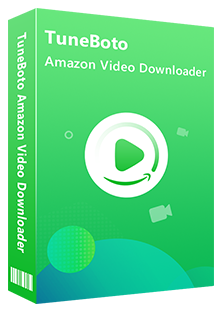 Amazon Video Downloader
Download Prime movies & TV shows to Mac/Windows

Support downloading Prime Video to MP4/MKV

Keep audio tracks and subtitles

Download videos in batch at a fast speed

Free upgrade and technical support
Using TuneBoto Amazon Video Downloader is a straightforward process. Here are the easy steps to follow:
Step 1 Begin by launching TuneBoto on your computer. Select the region associated with your Amazon account. Then, click Sign In and log in to your Prime Video account in the popup login page.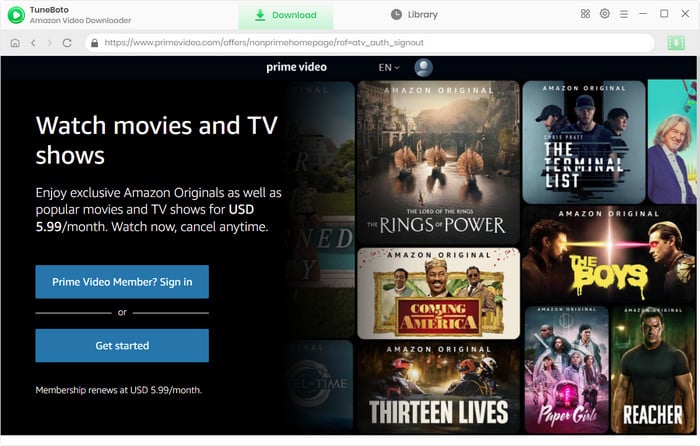 Step 2 Locate the "Setting" button at the upper right corner and click on it to open the Setting window. Here, you can adjust the output settings according to your preferences.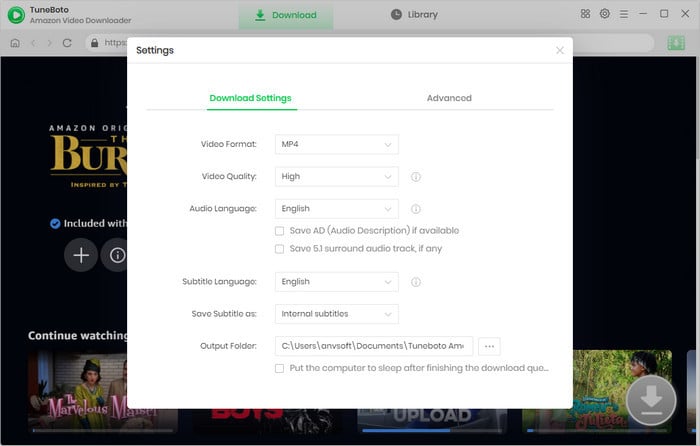 Step 3 TuneBoto Amazon Video Downloader comes equipped with an integrated Amazon Prime browser. Just click the magnifying glass icon at the top right, and a search bar will pop up. Enter the name of the Prime video you wish to download directly into the search bar. This will allow the program to search for the specific videos you want.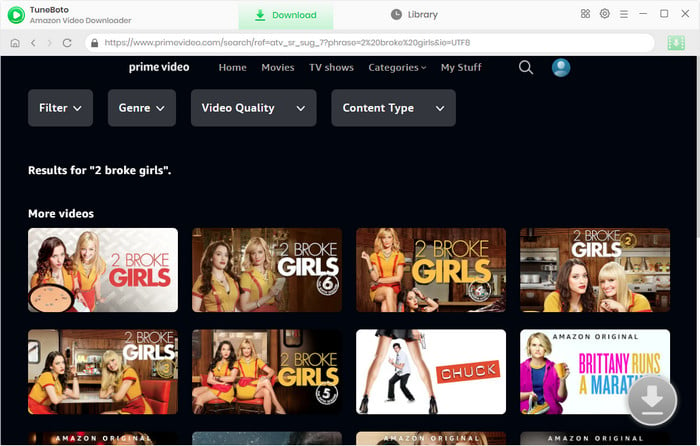 Step 4 Tap the thumbnail of the video you want, and this action will lead you to the video's detailed information page. Concurrently, the formerly gray download button at the bottom right will transform into a green one.
To download a film, open the Advanced Download window and choose the desired audio tracks and subtitles for your downloaded videos by clicking the green download icon, providing you with a customized viewing experience. To download a TV show, just click the download icon to select titles and seasons, and to select audio tracks and subtitles, select Advanced Download.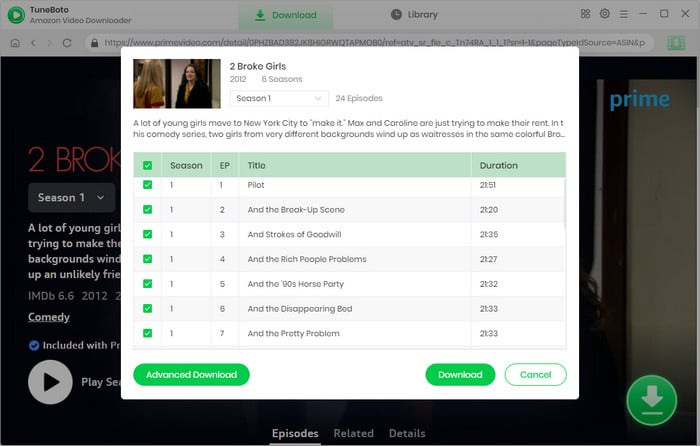 Step 5 Once you have made your selections, click the "Download" icon. TuneBoto will commence the downloading process, saving the Amazon videos as MP4 or MKV files on your computer.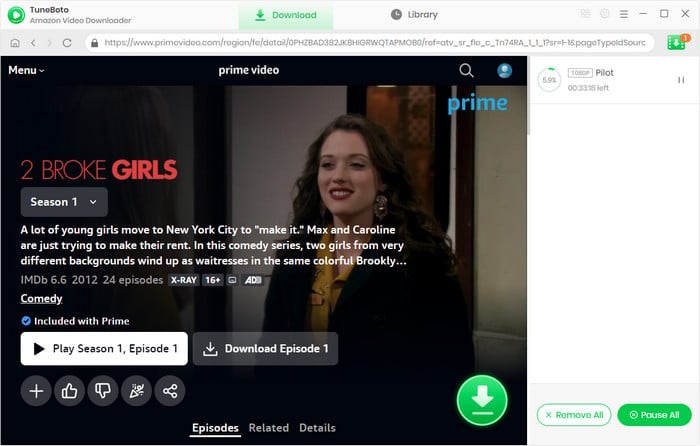 Now, you can select any video from the downloaded list and start watching it immediately! If you prefer to watch your videos offline, both the Prime Video app and TuneBoto can assist you in achieving this.
Conclusion
We've reached the end of our journey through the 4K movie world of Amazon Video! You should now be equipped with the knowledge to search for 4K movies, adjust settings properly, verify requirements and download them. Taking the time to watch movies on this format can offer viewers a one-of-a-kind visual experience like no other, using unprecedented clarity and amazing depth of detail. With lots of titles already available on Amazon Prime Video in 4K, you're sure to find something special to watch. So go ahead and explore all its offerings – your couch is calling!
---