To make the program work smoothly, a well-installed audio driver is necessary. So when a window pops up asking to install the virtual audio driver during TuneBoto's installation, please do remember to click "Yes" on Win 7 or "Install" on Win 10 to permit its installation.
You can check if the device named "AMM Virtual Audio Device" is well installed by right-clicking the Windows start menu >> "Device Manager" >> "Sound, video, and game controllers".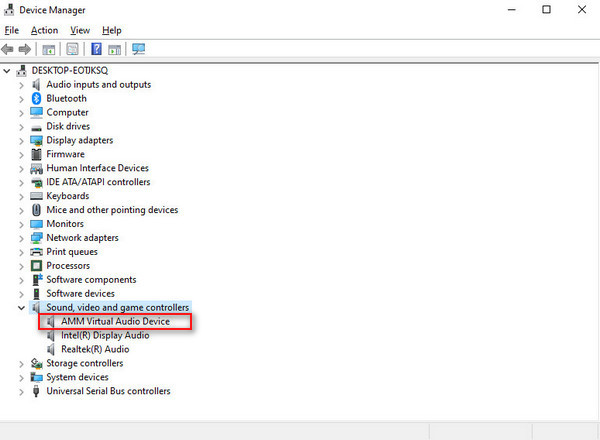 If no audio driver named "AMM Virtual Audio Device" is found, please refer to the following steps to install it manually.
Step 1: Right-click on the Windows start menu icon on the bottom left-hand side of your screen. And then select "System", a window will pop up, where you can check the info about your Windows OS (Win7/Win8/Win8.1/Win10), and the system type (x64/x86).
Step 2: Right-click the TuneBoto icon and click "Open file location" to find the "driver" folder under the installation directory. Open the "driver" folder, and you will see two folders named "x64" and "x86". Please open one of them (up to your system type), and then choose the system folder related to your Windows OS.
Step 3: Double-click the file called "install.bat", following that a window will pop up to install the driver. Wait for several seconds, then you can go back to the "Device Manager" window and check if the virtual device is installed successfully.
Step 4: Finally, please restart your computer and try to convert music.