Attention, Apple has adopted a new security measure in macOS 10.15 Catalina. Thus, if you have set your Mac to allow apps only from the App Store and install an app from elsewhere, your Mac will prompt that the app can't be opened because it was not downloaded from the App Store.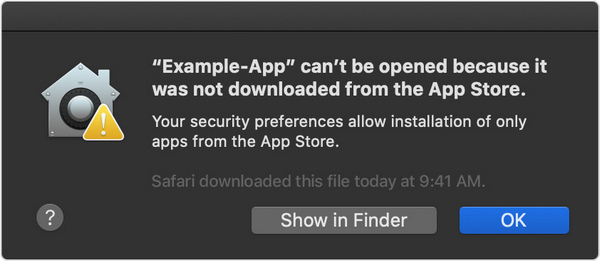 Or if your Mac allows apps only from the App Store and identified developers, and you try to install an app that isn't signed by an identified developer or—in macOS Catalina—notarized by Apple, you will also see a warning that the app cannot be opened.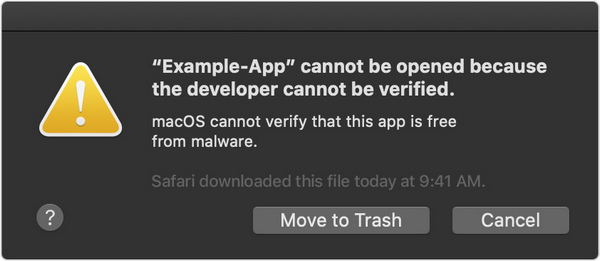 These warnings mean that the app was not notarized, and Apple could not scan the app for known malicious software. If you also meet these issues when launching TuneBoto, please follow the steps below to make TuneBoto run smoothly under macOS 10.15 Catalina or above.
Step 1 Go to "System Preferences > Security & Privacy", and press the "General" tab. Click the "Lock" at the bottom left of the screen and enter your password to unlock Security and Privacy.
Step 2 Look for "Allow apps downloaded from:" and choose "App Store and identified developer".
Step 3 Launch TuneBoto, followed that a window will pop up that says "TuneBoto app can't be opened ...", simply click "Ok".
Step 4 Go back to Security & Privacy window. You will see there is a new message at the bottom, saying "TuneBoto app was blocked from use because...". Click "Open Anyway" to confirm your intent to open or install the app.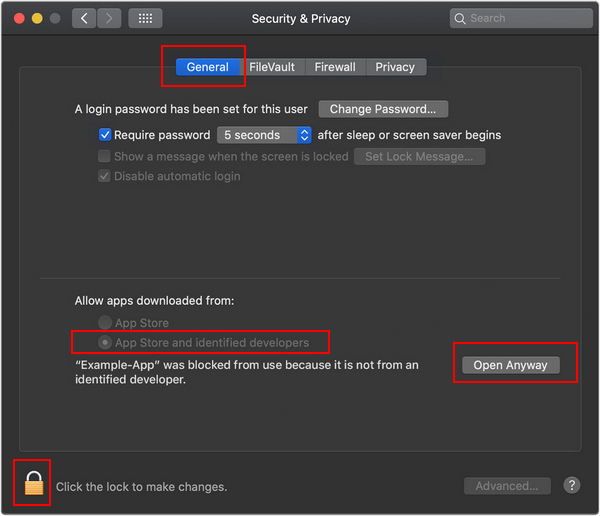 Step 5 The warning prompt reappears, and you can click Open. After that, please do remember to click the unlocked lock to keep the change.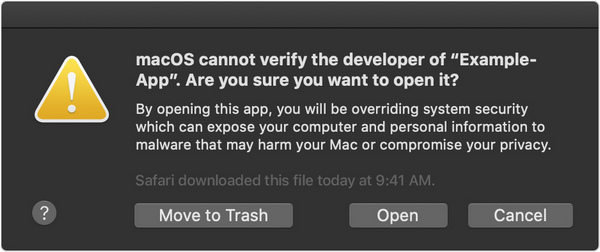 TuneBoto app is now saved as an exception to your security settings, and you can open it in the future by double-clicking it.
Note: If you're prompted to open Finder: control-click the app in Finder, choose Open from the menu, and then click Open in the dialog that appears. Enter your admin name and password to open the app.
If you have any further questions, please contact us: support@tuneboto.com.